Club Activities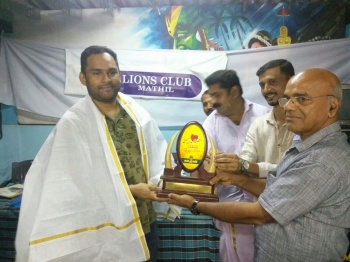 The National doctor's day is a Celebrated, and honoured Ln Dr.Muhammad Kutty. Momanto was given to Senior Lion member R Raveendran.same day helping Rs10000 (Raman M, Alappadamba ,Cancer patient)
Like this event
0
like this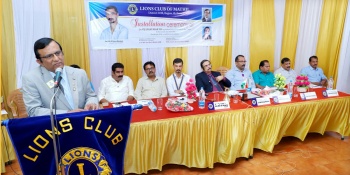 Installation ceremony for the year 2018-19 were conducted on 06 July 2018 at
Panchayath Auditorium Mathil. First Vice Ditrict Governor Ln Dr S Rajiv MJF installed the new Office bearers. Ln Dr K Damodaran PMJF was the guest of Honour and the induction officer. four members were inducted. Ln VK Vijaya Kumar as the new president, Ln Sreehari KP as secretary and Ln Pramod CV as Treasuer were installed.
Like this event
0
like this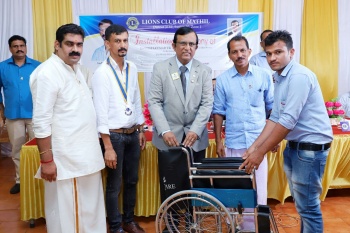 Donated a wheel chair to saraswathi Antharjanam, a pain and palliative patient and financial assistance to Pain and palliative care unit Mathil on installation ceremony by first vice district Governor Ln Dr S Rajiv MJF.
Like this event
0
like this